The Shakuhachi (bamboo flutes) made by Kanzan reflect the "Soul of Kanzan."
We believe that we should place a higher priority on being a good person than on being a good craftsman, based on the idea that bamboo has a human soul.
We have a desire to work with a firm faith, without egotism and envy.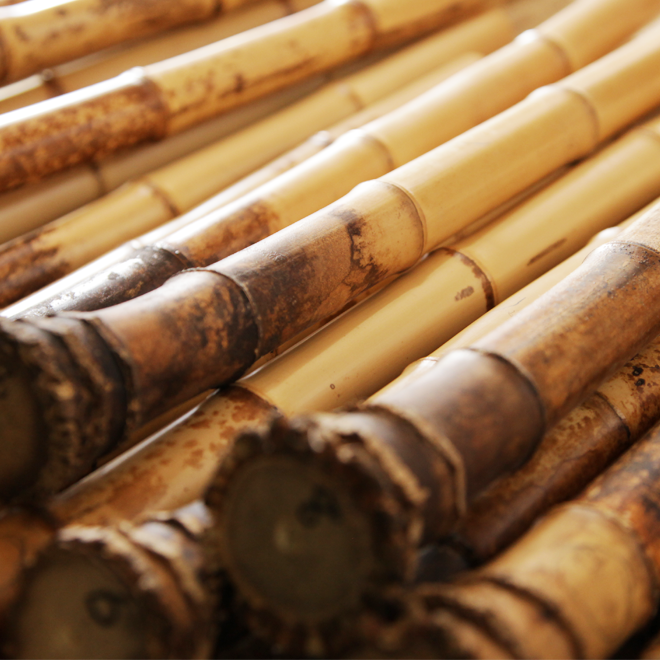 We only use high-quality, 3- to 5-year-old giant bamboo timber called Madake, which is mainly from Kyoto and the Kyushu district. We sometimes use the high-quality Madake harvested locally in Gunma, which our professional Shakuhachi craftsmen gather with their own hands in the mountains. The Madake is dried for as long as 10 years before the production process begins. Our craftsmen gather all the Madake used for mid-joints (Nakatsugi) with their own hands as well.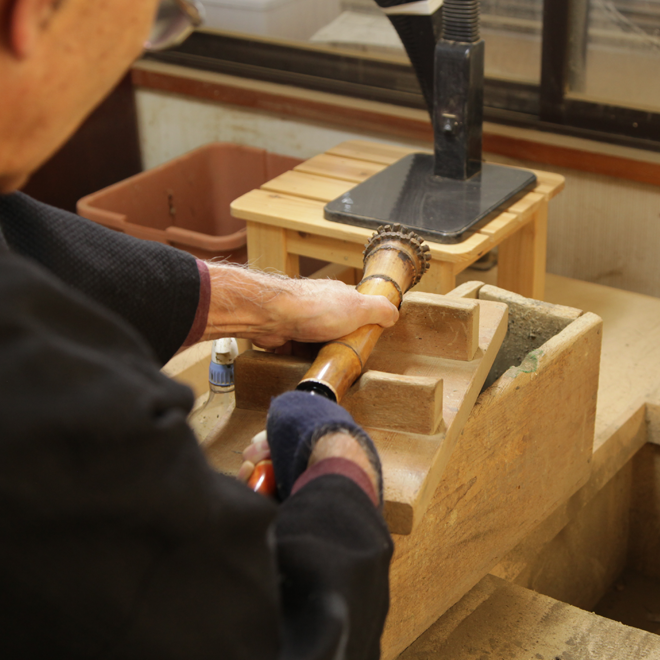 Kanzan is meticulous about the sound of Shakuhachi. The art and expertise of making Shakuhachi have been cultivated for a long time and are still being improved every day. We deliberate with professionals and draw on our customers' opinions to make better Shakuhachi and produce better sound. Kanzan's art of Shakuhachi production can meet the performance requirements of any school or genre!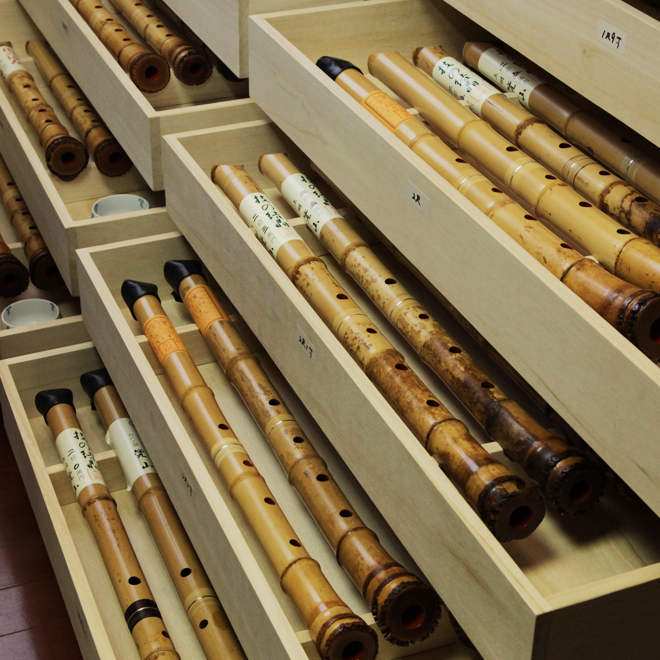 We always keep a stock of more than 100 Shakuhachi flutes, so you can enjoy a wide range of choices. In addition, Kanzan provides a one-year guarantee on its Shakuhachi in order to adapt to the environments of our customers during the four seasons after the flutes have been completed and delivered. Any cracks or loosened mid-joints occurring during the guarantee period will be repaired free of charge.